Shopping Cart
Your Cart is Empty
There was an error with PayPal
Click here to try again
Thank you for your business!
You should be receiving an order confirmation from Paypal shortly.
Exit Shopping Cart
Writing is another facet of how I love to express creativity.
I have been writing for many years as a tool to help me tap into my intuition and explore my subconscious mind.
Writing has helped me to trust my inner guidance and strengthens the connection to my Higher Self. This is where creativity, inspiration, and ideas flow.
| | |
| --- | --- |
| Posted on February 2, 2018 at 11:45 AM | |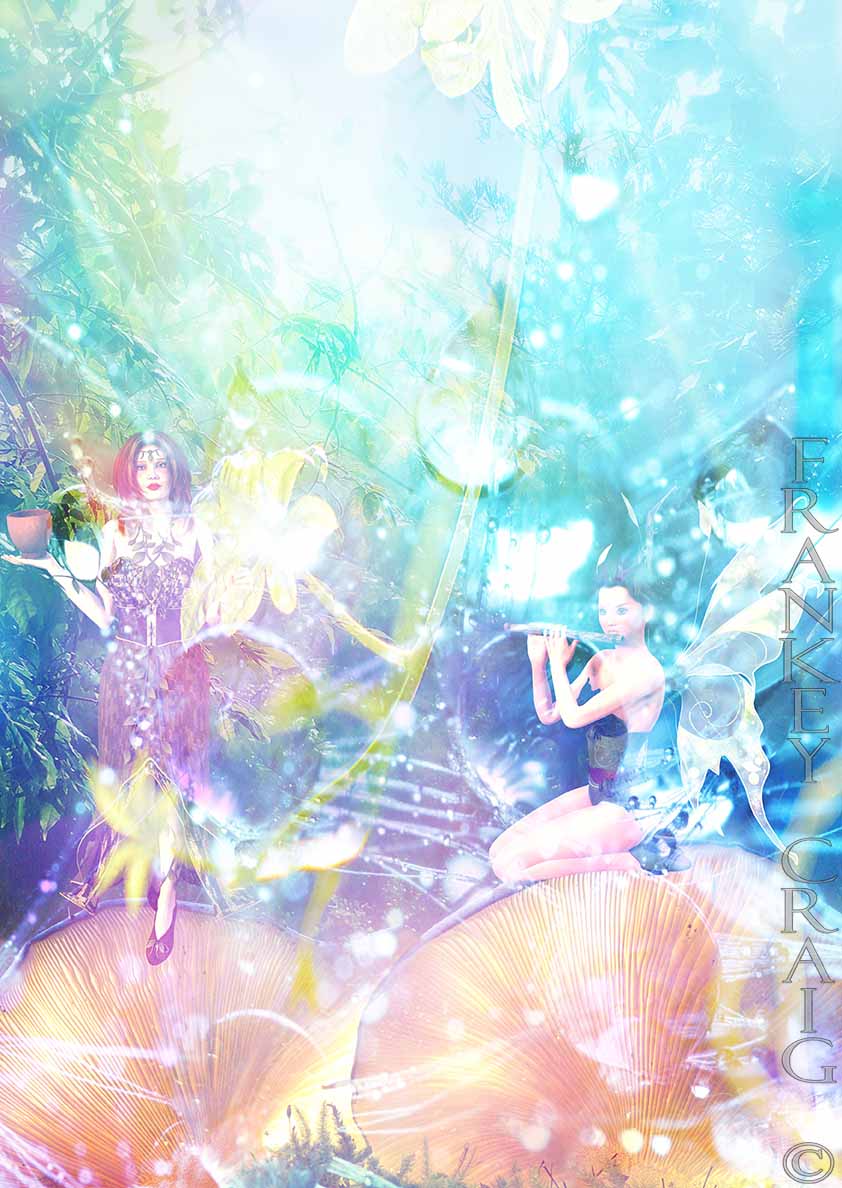 There is a woman in the artwork, holding a bowl, full of different flowers and plants, she is holding them up and offering them to you as a solution. She carries the knowledge of nature's medicines. She knows which plants to use, which ones to combine and she is guided by the elemental realm. This woman is a symbolic representation of the Celtic Goddess Brigid. She comes as an inspiration, muse, healer, and diviner, Brigid's divine talents bring hope to you.
"I am She
that is the natural
mother of all things,
mistress and governess
of all the elements,
the initial progeny of worlds,
chief of the powers divine,
Queen of all that are in the otherworld,
the principal of them
that dwell above,
manifested alone
and under one form
of all the Gods and Goddesses''.
- Lucius Apuleius
"The Feast Day of Brigid, known as Imbolc, is celebrated at the start of February, midway through the winter. Like the goddess herself, it is meant to give us hope, to remind us that spring is on its way.
The lessons of this complex and widely beloved goddess are many.
The Celtic goddess Brigid lends us her creativity and inspiration, but also reminds us to keep our traditions alive and whole. These are gifts that can sustain us through any circumstance.
Her fire is the spark of life''. - http://www.goddessgift.com/goddess-myths/celtic-goddess-brigid.htm
"Message from Brigit: First, be quite clear about your intentions. If you are unclear, then confusion will lessen your power and force. Like a candle in the dark, be very clear and bright in what is acceptable to you in this situation. Make no mistake: I will guide and protect you. And yet, think of the un-paralleled rise in your own viewpoint if you are able to stand up for yourself, and speak up about your needs and your deepest truth! Now is the time to touch your power, for it's heat and flame will ignite your passion, which will propel you forward in countless ways. Even in the face of fear, you can still stand up for your ideals and your truth. Be unwavering, and make your stand today!
Various meanings of this card: Be assertive. Do not worry about what others think. Trust that your actions will work out fine. Speak your truth. Stick to your opinions. Put your foot down.
About Brigit (pronounced BRIH-jet): Brigit is a Celtic triple-goddess, which means that she represents three aspects of woman: the young virgin, the nurturing and loving mother, and the crone/sage/wise woman. Brigit is a fiery goddess who tirelessly protects those who call upon her, and she is a feminine counterpart to Archangel Michael's warrior energy. Brigit's temple is in Kildare, Ireland. She is celebrated worldwide on February 1st, the ancient sacred day called "Imbolc," which marks the beginning of spring time and increasing daylight.
This fiery redhead is encouraging you to take charge of your life with laser focus. Know exactly what your goals are and make a plan of action to get there, don't back down. This is a card of confidence, of follow through and of decisiveness. No messing around, no second guessing. Tune in to your inner strength using your intuition. Use powerful affirmations to guide you and keep your focus strong. Don't give up, know that you have Divine guidance and protection. Get out of your own way! Be receptive to Divine guidance. Spend at lease 3 min a day in open palm meditation receiving from your guides.
It's so easy to get side tracked by ego and fear. To lose your nerve, second guess your direction and lose confidence in yourself. This is the time that you ask Brigit for help. You are not here to please everyone, there is always resistance when you start off in a new direction. Follow your heart and stand in your power as you go. You've got this!'' - Goddess Card ~ Brigit
~~~~~~~~~~~~~~~~~~~~~~~~~~~~~~~~~~~~~~~~~~~~~~~~~~~~~~~~~~~~~~~~~~~~~~
This reading is designed for you to re-read and really explore. Use this reading as a guide for study, a tool for spiritual growth. You have been provided with the resources for further research and you are encouraged to do so. Knowledge, truly is power. Use, your intuition to guide you to what feels true to you. It is through learning that our Souls evolve.
https://www.redbubble.com/people/ourpsychicart/works/30188066-imbolc-blessings
 
 
 
 
 
http://www.ourpsychicart.com/readings
Categories: None
/