Shopping Cart
Your Cart is Empty
There was an error with PayPal
Click here to try again
Thank you for your business!
You should be receiving an order confirmation from Paypal shortly.
Exit Shopping Cart
Writing is another facet of how I love to express creativity.
I have been writing for many years as a tool to help me tap into my intuition and explore my subconscious mind.
Writing has helped me to trust my inner guidance and strengthens the connection to my Higher Self. This is where creativity, inspiration, and ideas flow.
| | |
| --- | --- |
| Posted on May 12, 2021 at 6:40 PM | |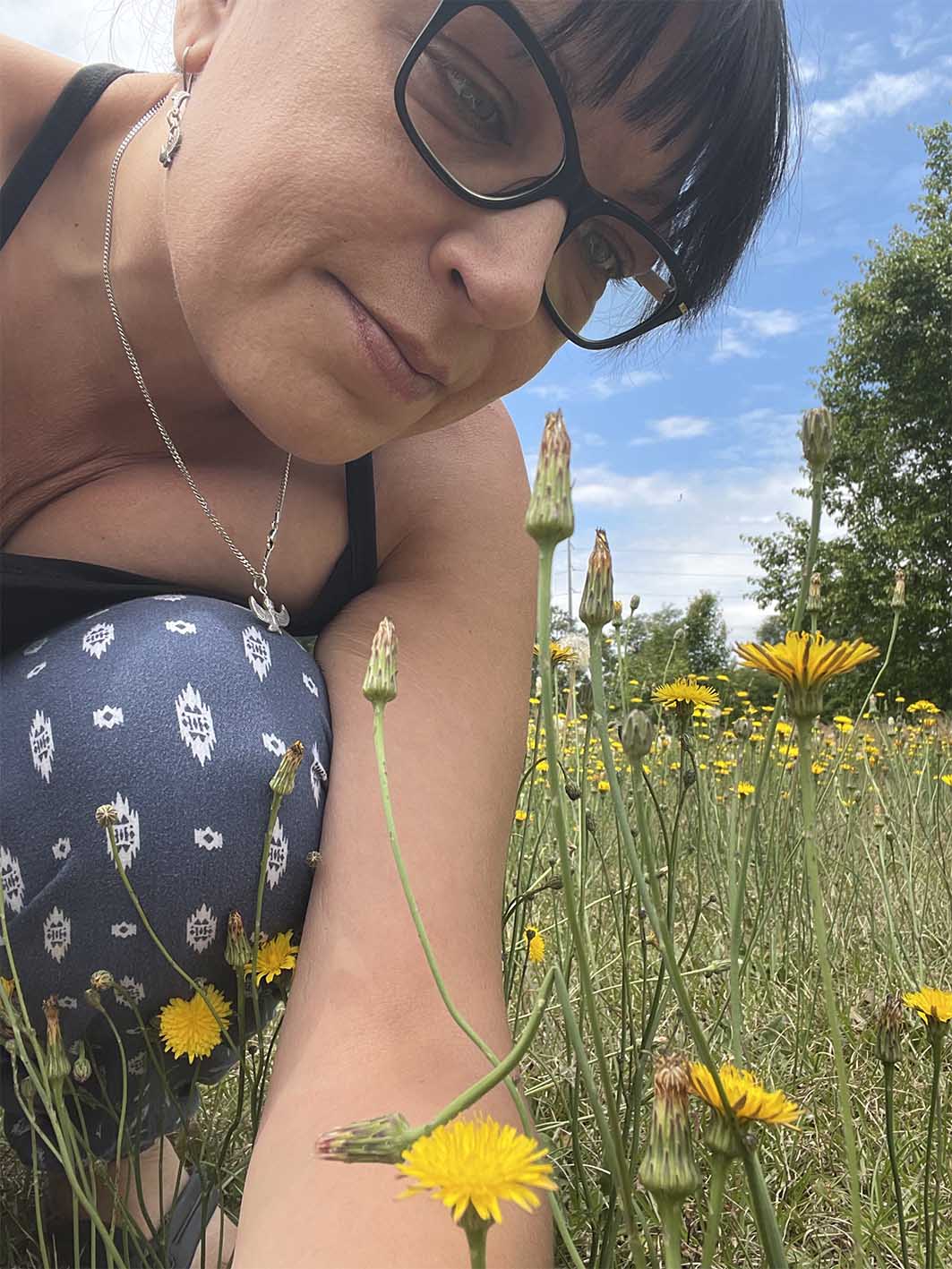 I began seeing lots of articles about dandelions and thought to myself. I would like to work with them. I told my husband this and within days both of us observed the 3 acres of land we live on become a giant field of dandelions!
All these little yellow faces kept smiling at me and calling out for me to pick them.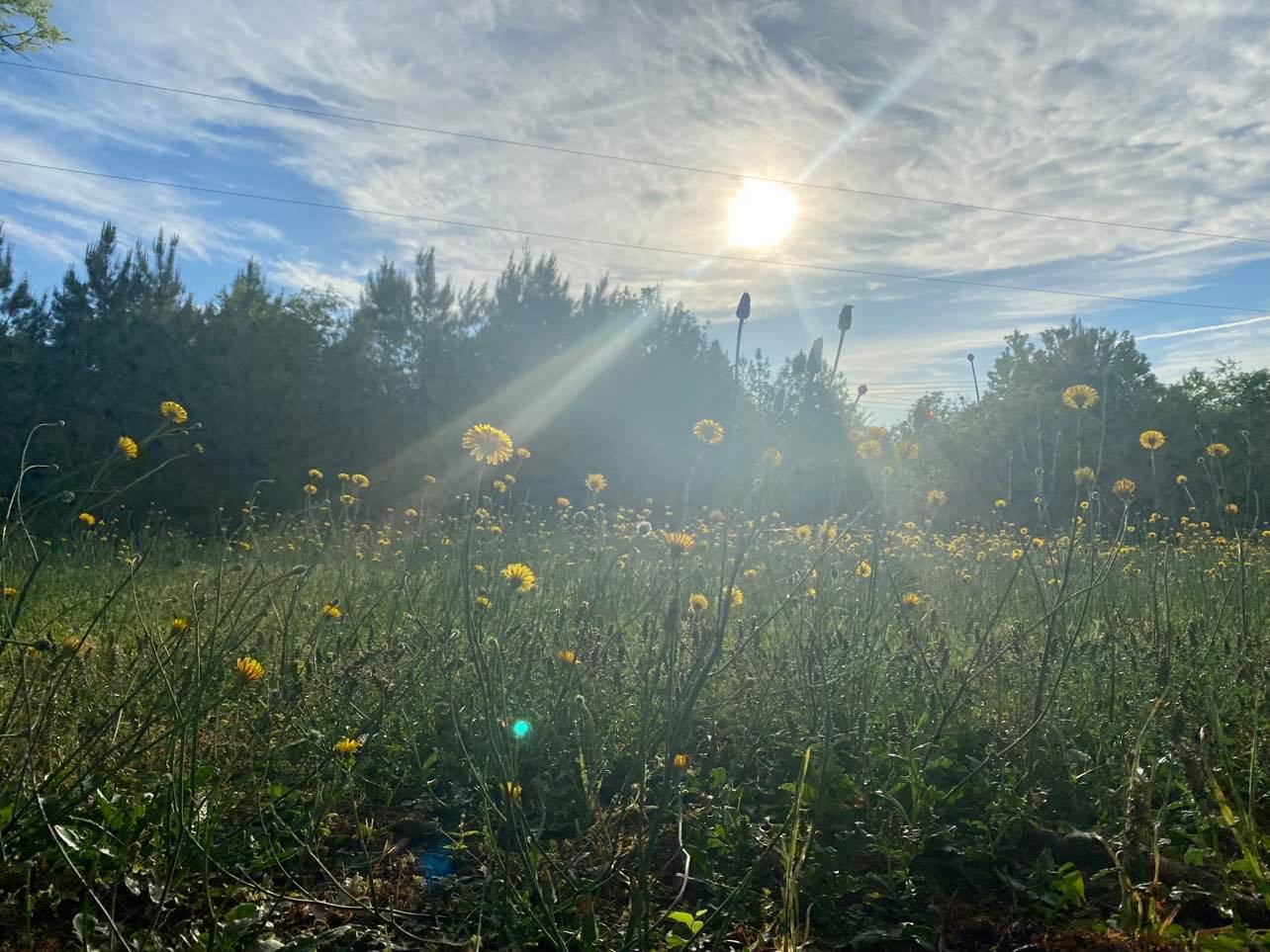 A friend of mine in England had recently made some dandelion syrup and another friend locally said she loved dandelion jam (or jelly they call it in USA). I am a bit of a jam addict so it immediately appealed to me, especially when my friend told me it tastes like honey!
One afternoon I started picking some flowers so that I could make Jam but it was a real strain on my back and I realized I was going to need some help. The dandelions looked at me with their childlike, joyful faces and I thought of children being amazing little helpers and how much energy they have!
The friend who told me about the jam had children I could borrow (as long as she gets a jar of jam!) and my great nephew was in town! I thought it was such a genius idea to get the kids involved.
So, the dandelions initiated an afternoon of fun and frolics with family and friends as we gathered together for my first harvest.
I forgot that children have attention spans of gnats and adolescents move like pond water! With tons of encouragement the kids did help me get what I needed and I was able to pass down the knowledge of how we harvest our flowers.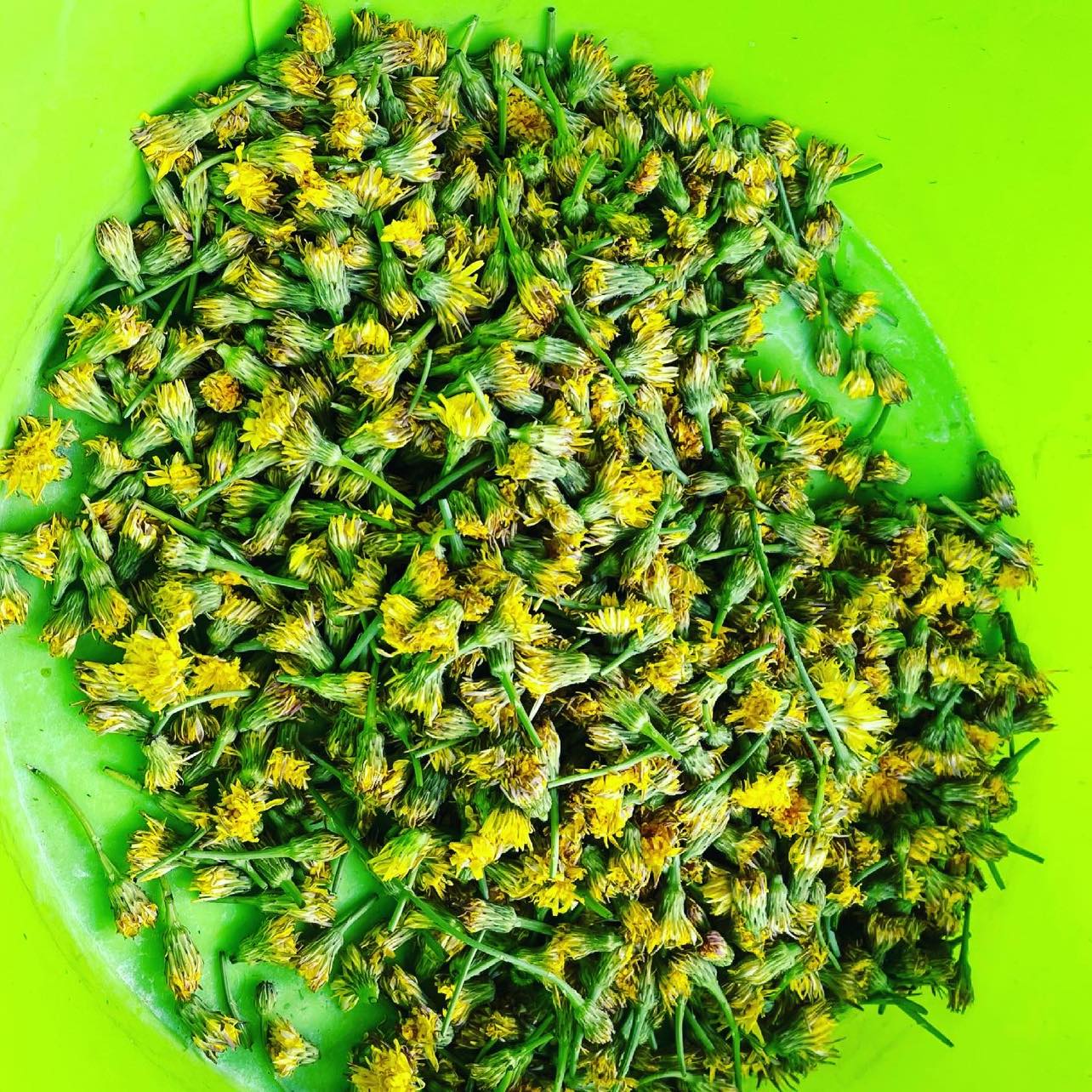 Whenever I am getting ready to harvest I thank the flowers or plants I am picking, I let them know that I am grateful and have healing intentions for them and if they want to work with me they should grab my attention. They are always more than happy to assist. I never take more than I need. I make sure I leave plenty for the land, plenty for the wildlife.
I kept hearing the children thanking the flowers, it gave me warm and fuzzy feelings.
The dandelions are such beautiful little teachers. I cannot believe they are disregarded as weeds now that I have connected with them I will never take them for granted.
Every part of the plant is usable in one way or another and the medicinal benefits are simply too many to mention.
I also read that the dandelion prepares the soil for us during the spring. They help make the lawn even nicer for summer if you let them do their work during the spring. Their wide-spreading roots loosen hard-packed soil, aerate the earth and help reduce erosion. The deep taproot pulls nutrients such as calcium from deep in the soil and makes them available to other plants. They are sharing resources with anything that needs them.
Dandelions are masters of survival, it is so amazing the places they grow! They have been sharing all kinds of teachings with me about how to work with nature for nourishment.
They really don't mind that we call them weeds because they are going to beam their yellow faces at us anyway. They freely and unconditionally offer themselves to us as food, medicine, beauty, and enjoyment.
Watch them because they are like little fairy clocks opening in the morning to tell us the light is bright and closing each night to let us know it's time to rest.
They transform into beautiful wishes and then their seeds spread for miles and miles. My garden is filled with wishes that are all coming true.
So, back to the jam…. Oh my gosh, a delicious, delicate floral flavour with notes of honey! My first batch came out perfect and it has inspired some more ideas for flavour combinations.
My husband is not a massive jam eater but even he loves this one. I really think many people will be surprised at how delicious it is.
It is an amazing honey colour. On an energetic level I felt my solar plexus shift as I ate the jam. I felt so happy, energized and boosted.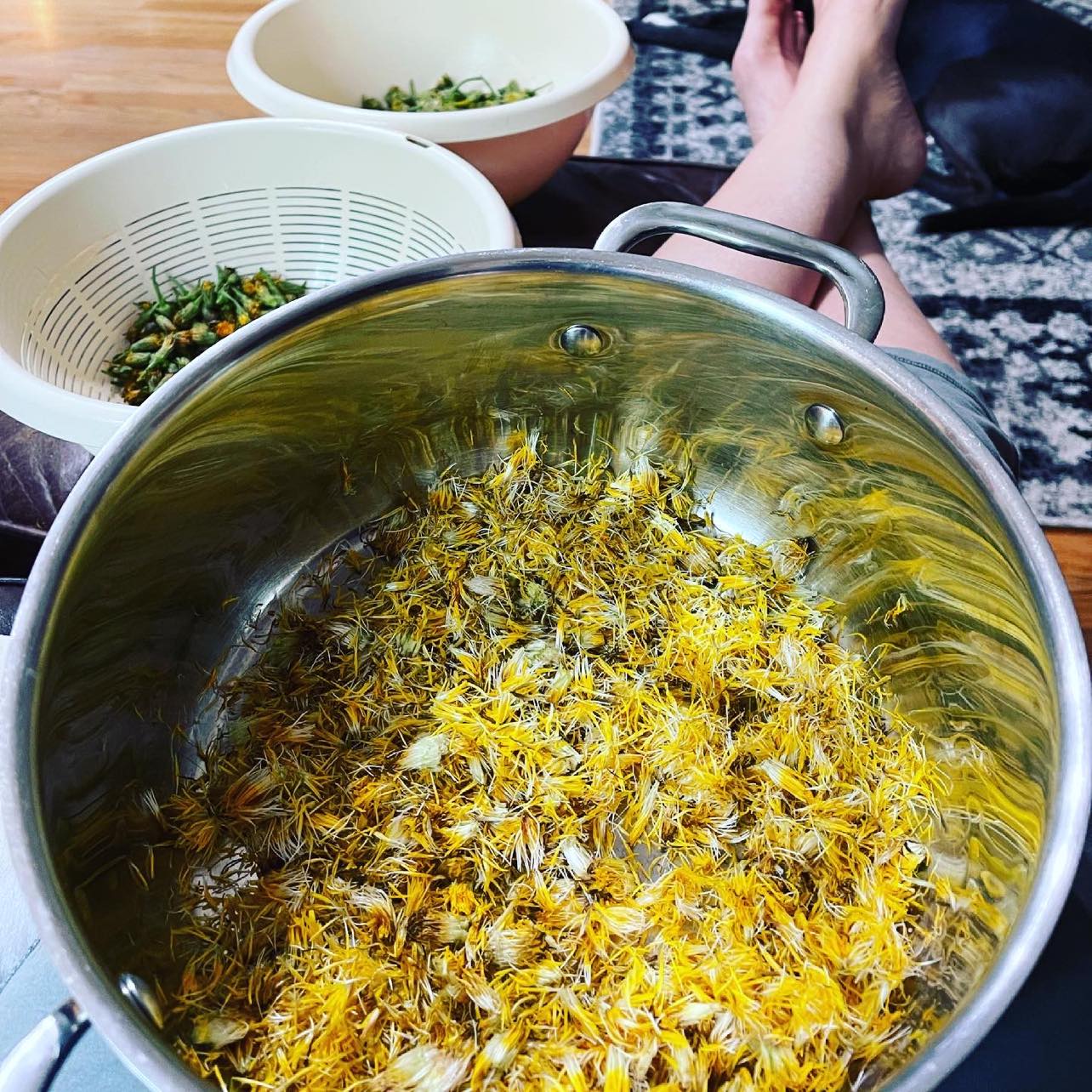 I have loved the whole process of making this jam. From picking the flowers, to washing them, plucking the petals, making the tea and then making the jam. From start to finish it has been a delightful journey that I look forward to continuing.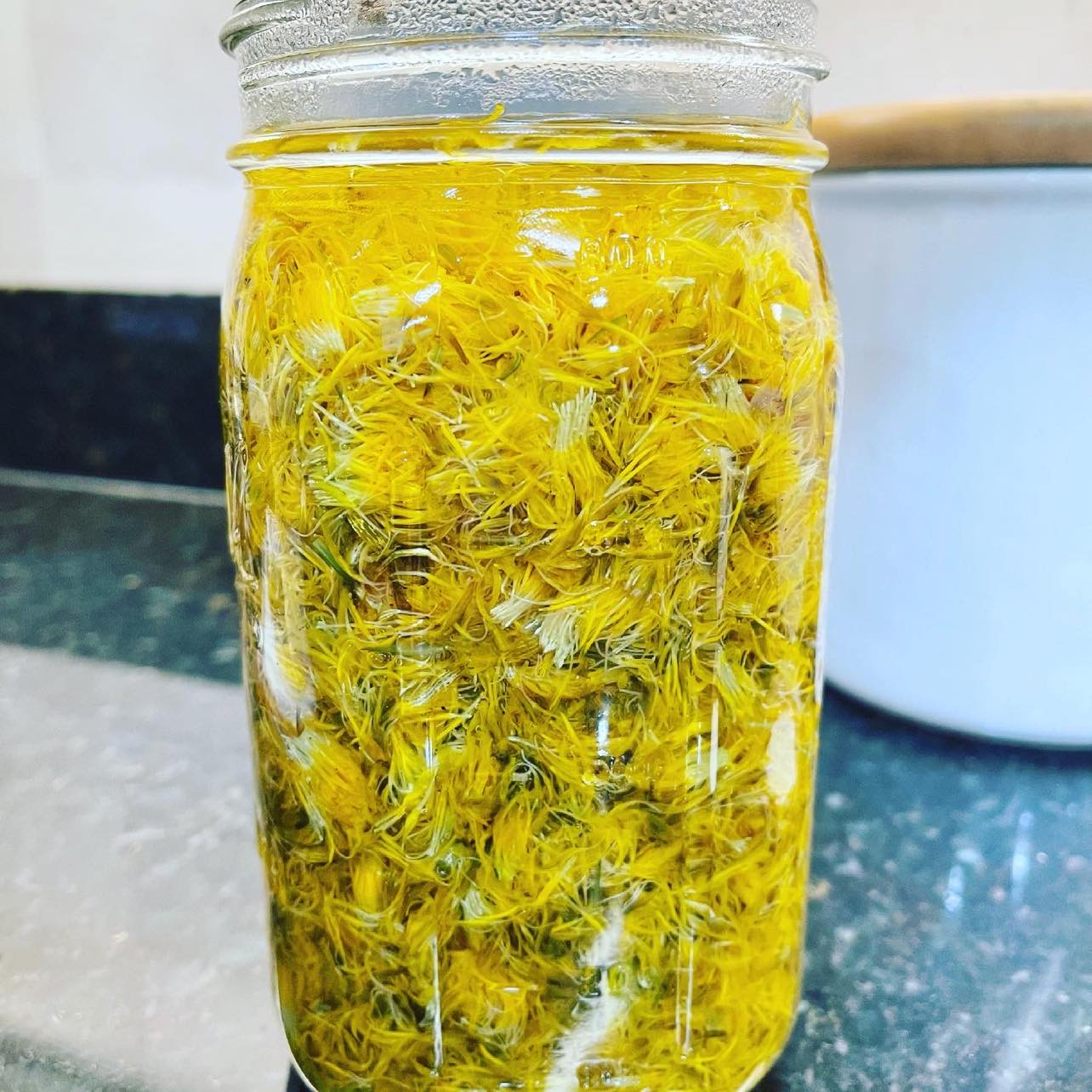 I am grateful to dandelion consciousness for connecting with me, sharing their wisdom and beautiful healing energy.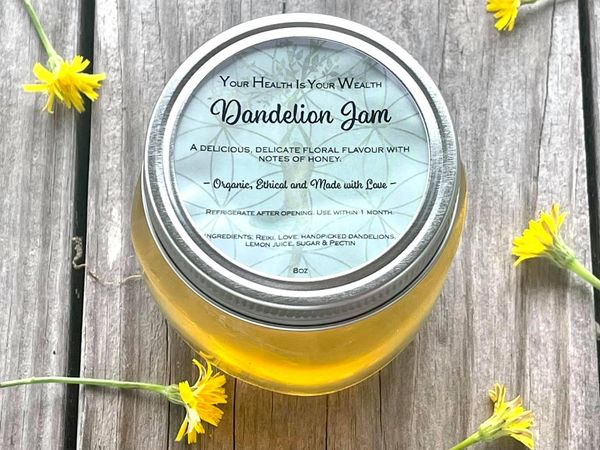 Your Health is Your Wealth 
 https://www.ourpsychicart.com/energy-work
Categories: Your Health is Your Wealth
/