Shopping Cart
Your Cart is Empty
There was an error with PayPal
Click here to try again
Thank you for your business!
You should be receiving an order confirmation from Paypal shortly.
Exit Shopping Cart
Writing is another facet of how I love to express creativity.
I have been writing for many years as a tool to help me tap into my intuition and explore my subconscious mind.
Writing has helped me to trust my inner guidance and strengthens the connection to my Higher Self. This is where creativity, inspiration, and ideas flow.
| | |
| --- | --- |
| Posted on March 11, 2022 at 12:40 AM | |
I don't know about you but I have had challenges in the past with food, weight and body image.
I had no idea that there was anything wrong with my body until I got to school and was exposed to kids and their thoughtless comments. With each year in school I became more and more conscious of how I looked.
When I was about 14/15 years old I discovered amphetamines. I vividly recall being away one half term or something, I had been partying lots and lost quite a bit of weight in a short time. So, when I came back to school all the comments I received about how great I looked really were encouraging. It made me feel better about myself.
As I tell this story I can see a seed got planted. The seed was a subconscious belief that if I do drugs I will keep my weight down and be more acceptable to others. My gosh, that's not healthy for me now. I am grateful for the wisdom.
I really did have a weird relationship with food. At one point I got my tongue pierced and it was easy to eat mashed potato. This went on for longer than my tongue needed to heal. I ate mashed potato only. Sometimes I put sweetcorn or baked beans or a little bit of cheese in but all I wanted was mashed potato.
In my late teens a friend introduced me to a 'special' doctor who was getting amazing results for women who wanted to lose weight. I went to see him and was prescribed amphetamines legally. That caused drastic weight loss. I had to stop the pills because I would never eat otherwise. For months I survived on one slice of toast and one pill in the morning and I would be good for 24 hours.
It's funny cause I'm thinking nobody expressed any concern whatsoever about the drastic changes in my body. Maybe it wasn't as obvious as I thought? My clothes told me differently.
Before I got married I was surviving on chocolate for ages. I wasn't getting much nutrition at all. I barely ate and the chocolate was just energy.
In the first year of being married I was diagnosed with fibromyalgia and it got me questioning my body BIG time. Up until that point I had taken it for granted so much!
One of the things I was just starting to sort of learn but not embody was that nutrition and food had a major role to play in my health. This knowledge came through books like Gillian McKeiths 'you are what you eat' and Dr Joe M. Elrods 'the fibromyalgia nutrition guide'.
Those books were definitely new seeds for me but like I said, I wasn't ready to embody their wisdom yet.
In the earlier years of my marriage I had a better relationship with food. Having my husband enjoy my cooking and really honouring our dinner time together as a special time was a new perspective.
After several years I began to notice that I was overweight and not feeling in sync with what my body wanted. Many times my husband would eat late and I would join him and honestly, it was too late for my tummy to have a full meal. I had a real conflict about creating a cut off point for my last meal of the day because it is just a special thing for us. I knew he would be upset if I didn't join him.
As usual, when I communicate my needs to my husband, even though he may not always agree, he will always honour them and empowers me to do what is good for me.
So I began eating more intuitively. Becoming more aware of how much food my body wants and when. I discovered that I prefer to eat little and often and make my last meal around 6pm.
Don't worry, hubby and I still eat together. He makes a conscious effort to eat a bit earlier because he knows it's good for him. I try not to be too rigid on time. It's even more special now cause it's not all the time but many times a week we sit down early evening and enjoy our meal.
Anyway, in 2015 I did my first plant medicine journey and part of this journey is to follow a dieta for two weeks leading up to the ceremony.
The diet encompasses both food and other nutritional sustenance that we take into our bodies. This includes what we take into our physical, emotional, energetic and spiritual bodies. I followed the diet to the letter and I do believe it helped my journey so much.
When I came back from the plant medicine ceremonies I no longer had a taste for many of the things I used to enjoy. I easily eliminated many things from my diet and became more and more conscious of food as medicine.
Food is not bad. Food is good. Food is wellness. Food is medicine. The earth gives us food and we can be powerful when we have the knowledge of this.
So, I have been enjoying the work of the medical medium and learning about Ayurveda. Bit by bit with the knowledge I am more likely to make healthy choices.
Nutrition wasnt enough for me though. I had to go deeper because besides the fibromyalgia and slipped disks, I still didn't feel comfortable in my body.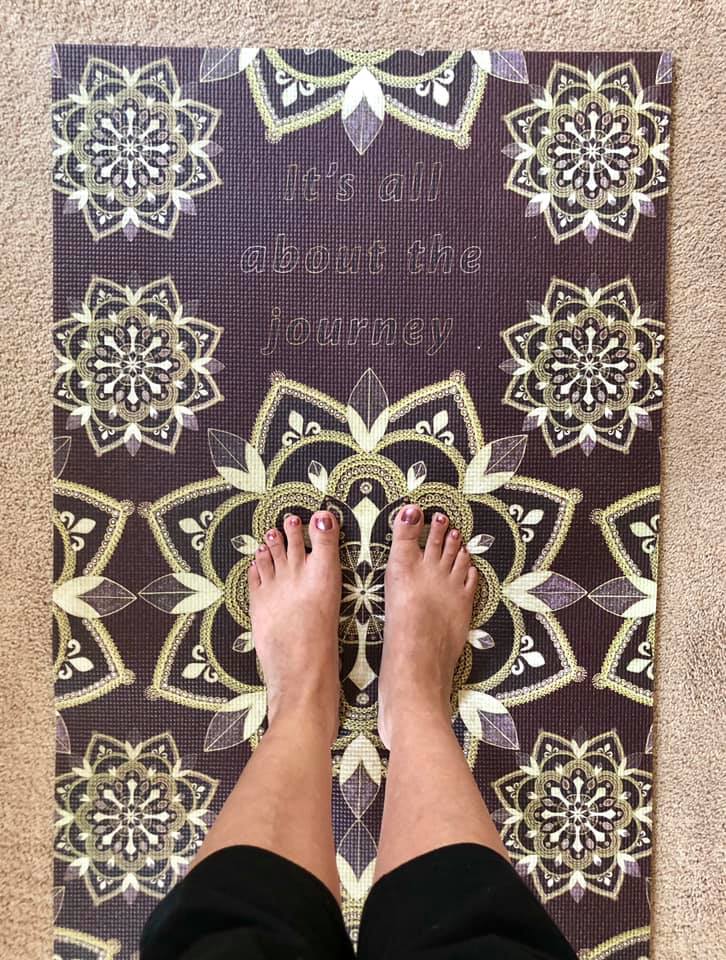 That's when yoga came into my life, around 2016. The breath, the movement and the philosophies had such a powerful impact on me.
I could and will share some wonderful yoga stories with you but for now, just know that learning about the movement changed the game for me and I finally got back into my body.
Yoga was great for the first year or two when I had instruction and a group to keep me accountable but I moved to an area far away and had to continue the journey in solitude which took my willpower to whole new levels.
I learnt that the struggle to get myself on the mat every day was really about self love.
Reprogramming myself to see yoga as an act of love for myself was hard to do, it's an ongoing journey, a lifelong practice.
I am heading towards my 40th year in this body. I have found that working with more self love, honouring my needs and being true to myself puts me in alignment with a healthier more balanced body weight. It doesn't fluctuate the way it used to and I have maintained it for years.
I focus on health, strength, balance and self love and this mindset pulls me into alignment with wellness.
When we treat our bodies with love and honour, they blossom, bloom and open up into their radiance.
I know that it starts with me and ends with me. I know that I am going to be with myself for an eternity so I may as well start operating from a place of self loving than self loathing. It's working much better for me.
This is when the magic happens, your body reacts to it. It starts letting go of what no longer serves you and opening up for the new. It literally starts replacing old cells with new shiny ones. Your energy starts to glow and you feel increased happiness. You start feeling more at home in yourself.
It's all about the journey, the ongoing, unraveling, spiraling road and all that we learn along the way.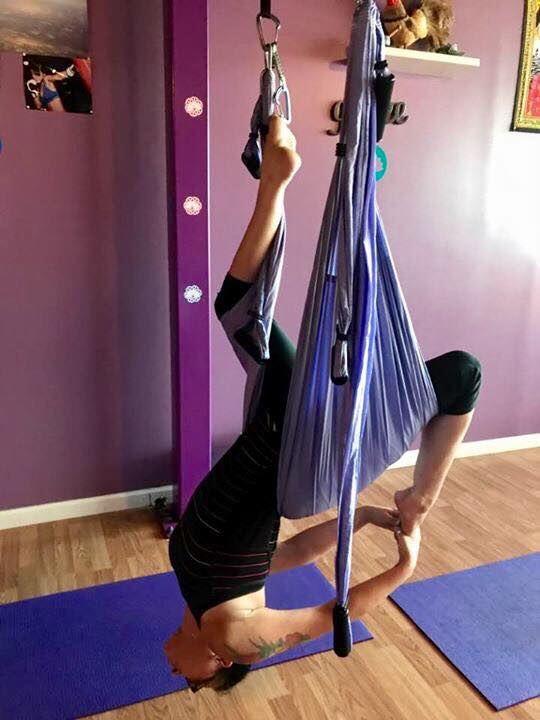 https://www.ourpsychicart.com/frankey-craig ;

Categories: Journal, Sacred Feminine Priestess Path
/