Shopping Cart
Your Cart is Empty
There was an error with PayPal
Click here to try again
Thank you for your business!
You should be receiving an order confirmation from Paypal shortly.
Exit Shopping Cart
Writing is another facet of how I love to express creativity.
I have been writing for many years as a tool to help me tap into my intuition and explore my subconscious mind.
I have published two books since 2013. Arcturian Rainbow Healing and Sacred Feminine Priestess Path.
Writing has helped me to trust my inner guidance and strengthens the connection to my Higher Self. This is where creativity, inspiration, and ideas flow.
| | |
| --- | --- |
| Posted on April 7, 2022 at 11:35 AM | |
I wasn't always living a Wonderful, Free and Purposeful Life. My life started in the corporate world.
In fact, it wasn't all that long ago that I had to make some life changes due to challenges with my body.
Those were some of the hardest, confusing and defeating times of my life. I can still remember what it felt like to lay in bed all day for weeks on end, feeling like this is just going to be how life is now.
Some days I just wanted to give up completely. It was a dark time.
Then one day something really shocking happened to me. I started to take pills to help my mood. Apparently low doses of antidepressants can help to manage pain. Nobody warned me of the side effects! Wow! They were worse than the pain AND no matter what medications I tried, there was always a drawback that didn't make taking them worth it for me. And it's at that time that I decided things needed to change. I needed to change. So I made the decision to research more holistic solutions for my wellness.
It wasn't easy and it took many years of trial and error.
At that time I was a newly wed just starting married life, so the health challenges I was experiencing were quite a kink in my plans. There were days that I didn't think I'd ever have a life of meaning and purpose.
It didn't help that other people didn't understand what I was going through.
You have no idea how many times I heard people tell me things like:
• You won't find anything holistic for your problems
• Pharmaceuticals are the only way
• You can't do this because your not a Doctor
It's at that point that I realized that all of these other things going on in my life, like my pain,my mood and my energy, weren't really obstacles at all.
They were excuses.
And the only real obstacle I had was to Deconstruct My Thinking.
Now don't get me wrong – I still needed to do and still do a lot of work in order to Deconstruct My Mind. I am learning a whole lot about Present Moment Awareness simply through the process of inviting a Conscious Breath as often as possible.
NO long Meditations, shutting off doors and shutting out the world.
Just One Conscious Breath. As often as I can. Wherever I am.
As I began to invite more NOW Moments I could observe and detach from my thinking mind. I watch the thoughts come and go. Sometimes it's easier to observe than others. Not to create any new layers to the narrative of my mind. Simply Watch and Witness.
Allowing myself to FEEL the FEELING underneath the noise.
Allowing myself to move into a space of Acceptance with pain, sadness, fear, disappointment, frustration, confusion and pretty much every good and bad emotion you can experience as a human.
Not Acceptance like I'm Totally OK with this. Acceptance is not about liking something or agreeing with something—It's simply about acknowledging what IS happening, what is true in this moment.
One day I had a Huge breakthrough: So many of my stories became so clear. And suddenly, I Realized I AM a Creator of My Life.
How? Because I began to see that when I release the Stories of what I think and when I AM 100% Present, I AM in the NOW which is at the Center of EVERYTHING. All Dimensions. All Realities. All Possibilities are in the NOW.
And I also began to get Really Creative with my Stories, creating new narratives, paragraphs and chapters that are much more nourishing, empowering and filled with possibilities.
NOW I Live my New Stories.
Listen, I know it's hard to get out of bed and live with constant pain, especially if you have fibromyalgia or another chronic illness as I have learned from this. However, I did it in spite of excruciating pain and fatigue. And I just know that if I can do it, then you can too.
It starts with taking that Breath! That deep, grounding, awakening breath that connects us back to All Possibilities.
I can help you with that!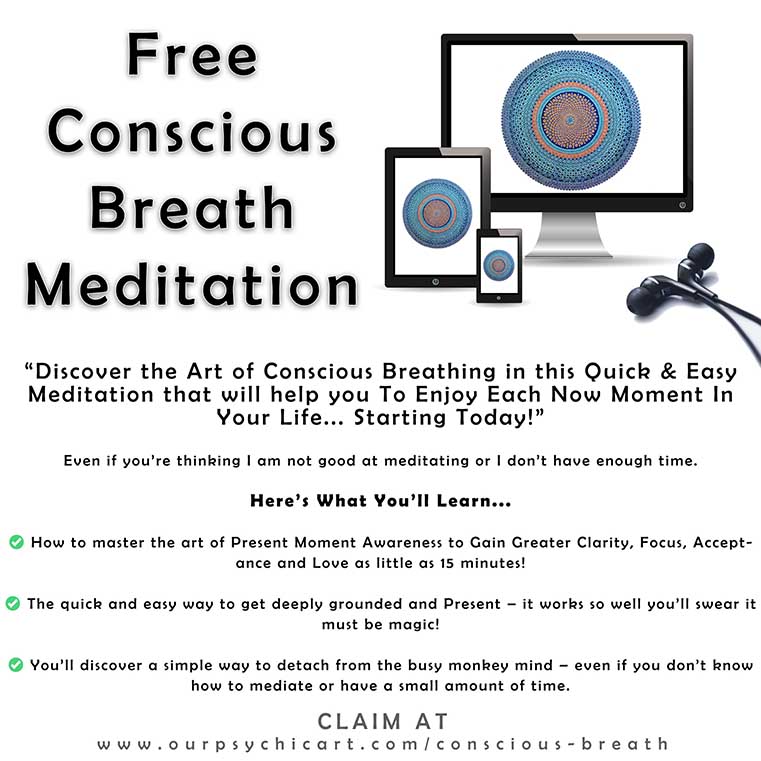 https://www.ourpsychicart.com/meditation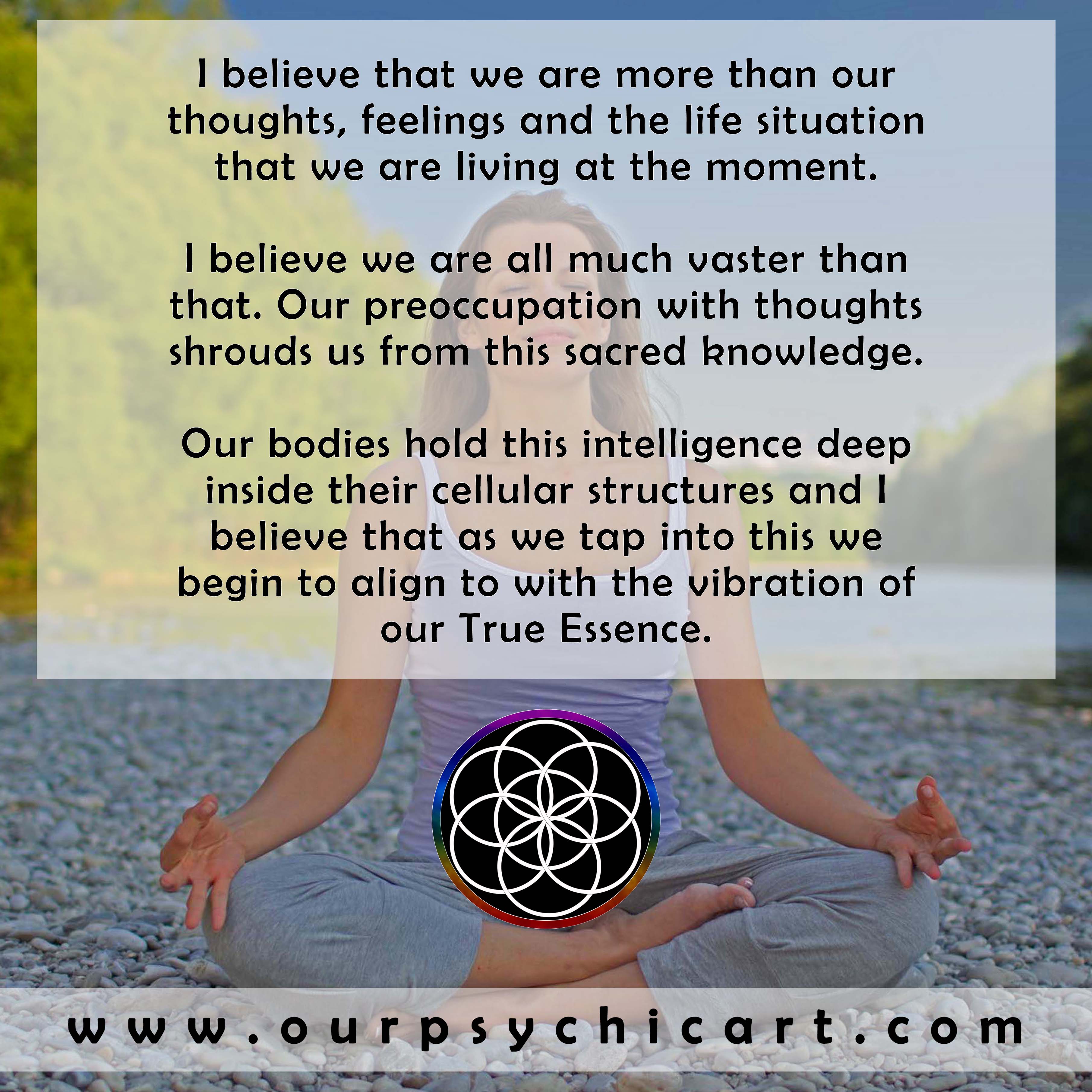 Categories: None
/