Shopping Cart
Your Cart is Empty
There was an error with PayPal
Click here to try again
Thank you for your business!
You should be receiving an order confirmation from Paypal shortly.
Exit Shopping Cart
Writing is another facet of how I love to express creativity.
I have been writing for many years as a tool to help me tap into my intuition and explore my subconscious mind.
Writing has helped me to trust my inner guidance and strengthens the connection to my Higher Self. This is where creativity, inspiration, and ideas flow.
| | |
| --- | --- |
| Posted on April 6, 2022 at 2:25 PM | |
I didn't always enjoy being around women. I grew up with 3 sisters and a whole bunch of women in my family.
Girls in school sucked. Bitchy. Judgey. Sucky.
It's only over the last few years that I have found a deeper appreciation for the Feminine and now I am convinced that our greatest potential lies in balancing female and male energy within ourselves.
If we can get both energies working and dancing together in a harmonious way, they allow us to better understand energy and creation.
Before I began connecting with this part of myself I was really in my masculine energy. I have a female body but my thinking, behaviors and habits were very masculine. I was goal-oriented, structured and focused because male energy corresponds to linear left brain thinking and behaviors.
Sometimes I would fall into the habit of over-giving, over-doing, always moving and seeking solutions. I wasn't leaving space for my feminine, curving, creative, process-oriented, and flowing energy to come through enough.
Then one day on 22nd June 2019 a dear friend and I went on a pilgrimage to Pilot Mountain, NC. The native Saura people called this mountain Jomeokee, which translates to the Great Guide or Pilot. As I walked around the spiral path of this great mountain I began to feel myself aligning with a lot of new information coming into my consciousness. To be honest when this information began to birth into my conscious mind it was overwhelming!
It wasn't easy for me to think about working with women.
At that time I had many deeply ingrained programmes and belief systems to deconstruct. I had so much Self Love to still Open up to.
It didn't help that some of my programmes were telling me.
You are Not Enough
You are meant to compare yourself to women
Women are only valuable if they are young and sexy
When I looked at these beliefs and their roots, I realized that none of them are applicable to who I am today or who I want to be in the future.
The only challenge was to deconstruct many of my negative thinking patterns and start honoring the balance of masculine and feminine energy within myself.
This is an ongoing endeavor. I created the Sacred Feminine Priestess Path as a powerful tool. I began integrating and embodying the teachings and guiding many other women through the same journey. I have been learning so much through women. Simply through the Willingness to walk with women on their journey and Witness without judgment, without expectations of her or myself.
I have observed such a transformation within myself for bringing these two energies of the Sacred Masculine and Sacred Feminine into Divine Union. It has been teaching me how to work with energy and to Create a Life I absolutely LOVE!
I Look at the Shadows and LIGHT them Up. We all have a shadow side. The shadow is a psychological term for everything we can't see in ourselves. BUT many don't realize that the inverted self is not a negative. The Dark simply is the balance of Light. Dark/Light. Night/Day/. Feminine/Masculine/. Right Brain/Left Brain. Curving/Linear. Light and Dark are always serving each other. It's only when they are out of balance that things get crazy!
One day this just all CLICKED and I truly knew this in my heart. This has allowed me to be far more Accepting of all the parts of mySELFs.
Many of you will agree that the 'Programming' we receive as Women is Disempowering. In spite of this there are tools to help us REMEMBER to Take Our Power Back.
I have one of those tools for you!
I encourage you to download the Free Sacred Feminine Priestess Path eBook as a tool for your Journey of Womanhood. Simply CLICK on the link below
https://www.ourpsychicart.com/sacred-feminine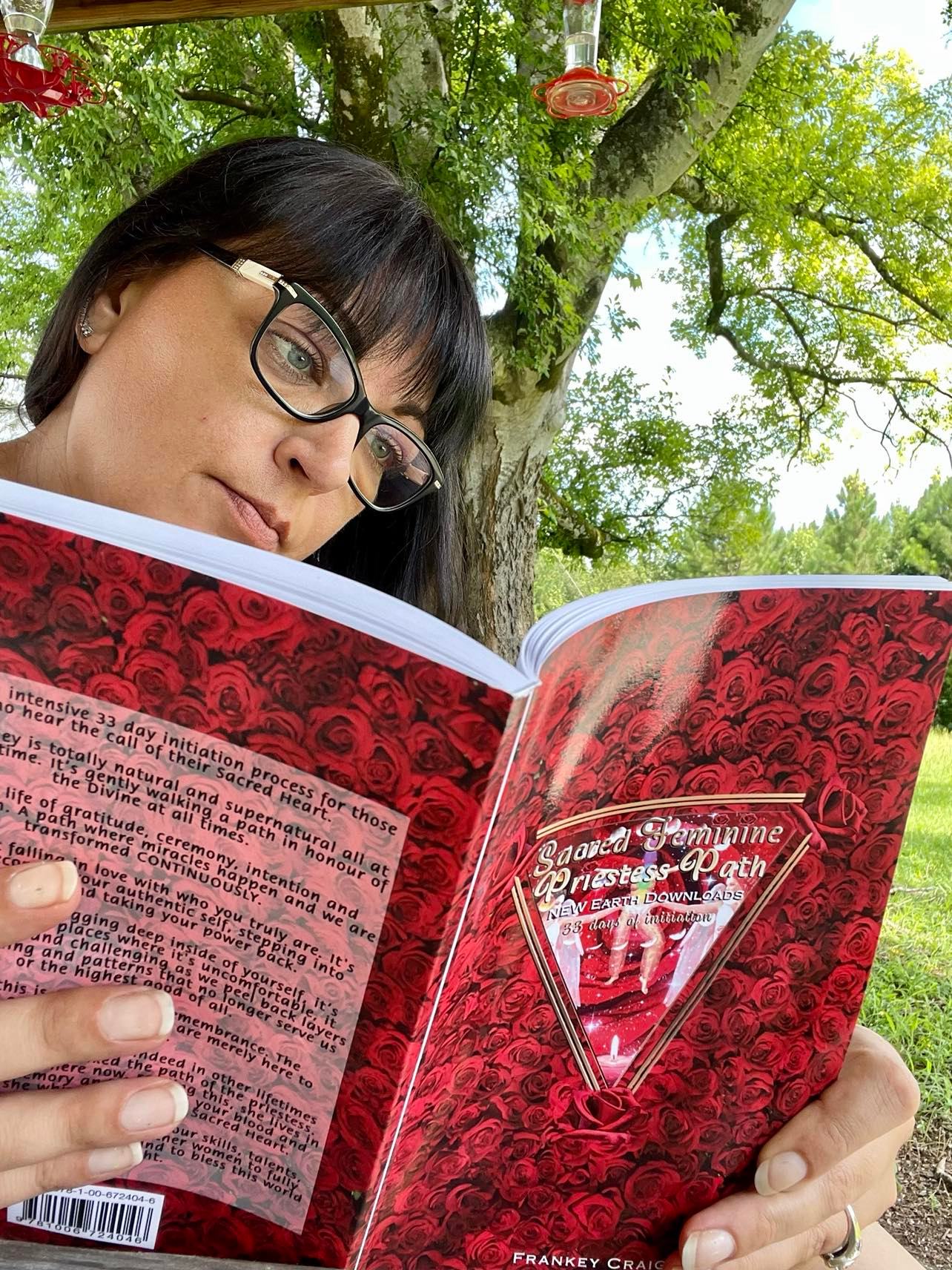 Categories: Sacred Feminine Priestess Path
/